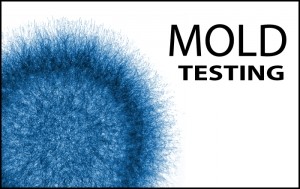 True View Inspections offers completely independent mold testing. We do not perform any mold cleanup or remediation work.
Normally, surprises are not good in real estate transactions. Don't allow a surprise mold infestation keep you from selling your home or from buying one. Protect your investment by checking for mold, and if present, take care of it. A mold inspection is normally quick and the mold testing lab results are returned within 2 to 3 days.
Mold is everywhere and it cannot be eradicated from our environment. God gave us mold as a natural way to break down organic material, and it is useful in nature. However, it can be a disaster when left unchecked in our homes.
Mold infestations may make you sick and destroy your home's structure. Adding to that is the difficulty in finding and identifying mold due to its affinity for dark, damp places, often hidden from view. Did you know that not all home inspectors provide mold inspection and mold-testing services? It's true.
Mold testing involves taking air samples inside and outside the home, as well as surface samples. The air sample taken from outside is used as a baseline for determining what is a normal level of mold around the house.
The inside air samples and the surface samples will determine of unsafe levels of mold are inside the house and where it is growing.
How much does a mold test cost? ($200-$300)